Hi there! update: 13-07-2004
I liv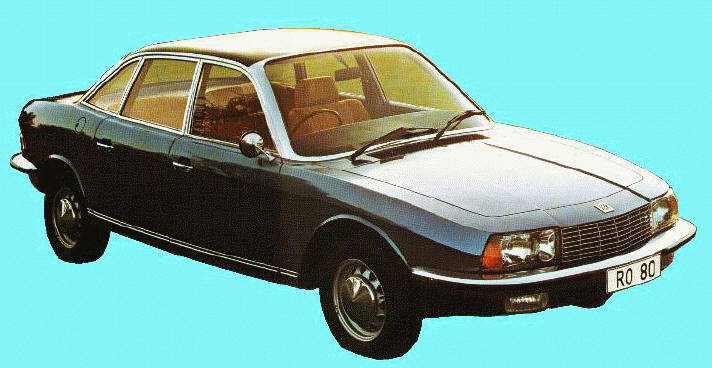 e on The Gold Coast in Queensland, Australia and drive a 1969 NSU Ro80 on a daily basis and have done so for the last 3 years.
When I bought it in 1995 it was fitted with a Mazda 12A 'twin distributor' engine, but 3 years ago I converted it to a 13B fuel-injected turbo.
I own 3x Ro80s in total (years 1969, 1968, 1972 - I believe) and am currently restoring the 1972 model.
When I bought the latter 2 cars, I was told that they were both complete excepting one of them supposedly missing the engine and gearbox.
When the cars were delivered from Melbourne, discovered that the man had lied to me, as there are many other missing parts, and there are no clutch parts what-so-ever in either of the 2 vehicles!
Consequently, I am interested in buying clutch components ...from the clutch and pressure plate assembly that slots into the front of the gearbox, to the clutch fork, thrust race and vacuum servo actuator.
I do not need the controller which is attached to the RH inner front panel as I already have a total of 4 of those!
Alternatively, I would be interested in finding a suitable automatic gearbox and adapting it as required.
I've looked at some Audi and VW gearboxes with this in mind, but have not found anything suitable as yet.
Obviously it would need to be a longitudinally mounted front wheel drive gearbox with inboard discs and able to take the power of my engine. I don't drive it very hard (usually) so it doesn't need be extra strong - just as strong as the original NSU gearbox would suffice, as I've found that strong enough.
I would appreciate any advice or suggestions.
Attached is a scanned image from an Ro80 brochure 'of the day'. I've adjusted the image to DHD.
Incidentally, this is the same colour and has the same headlights as my 2 best condition Ro80s.
Thank you.
Brad
EMAIL: brad_cl@ion.com.au