Webmaster of this site
NSU Ro 80 specialist!
---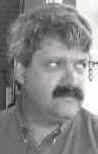 Jan Hullegie
Slootsestraat 18
6655AJ Puiflijk
Nederland
---
Netherlands
phone: 0487- 515071 inside the Netherlands
0031 487 515071 from outside the Netherlands
Also for parts and complete cars. I have to increase my collection!
THIS WEBSITE 3 entry's :
www.ro80.nl
www.nsu-ro80.com
and www.ro80.com

E-mail NEW!!! j.hullegie2@upcmail.nl EASY!! same day reply.

Dutch NSU Ro 80 specialist and webmaster of this site. Click to find me on the map below ! Almost all spare parts available. Could be cheaper then you think! Deutsch absolut kein Problem.
You can contact me for info or advise.
I live close to Nijmegen at the German border in the middle of Holland, see the map, also easy to reach.